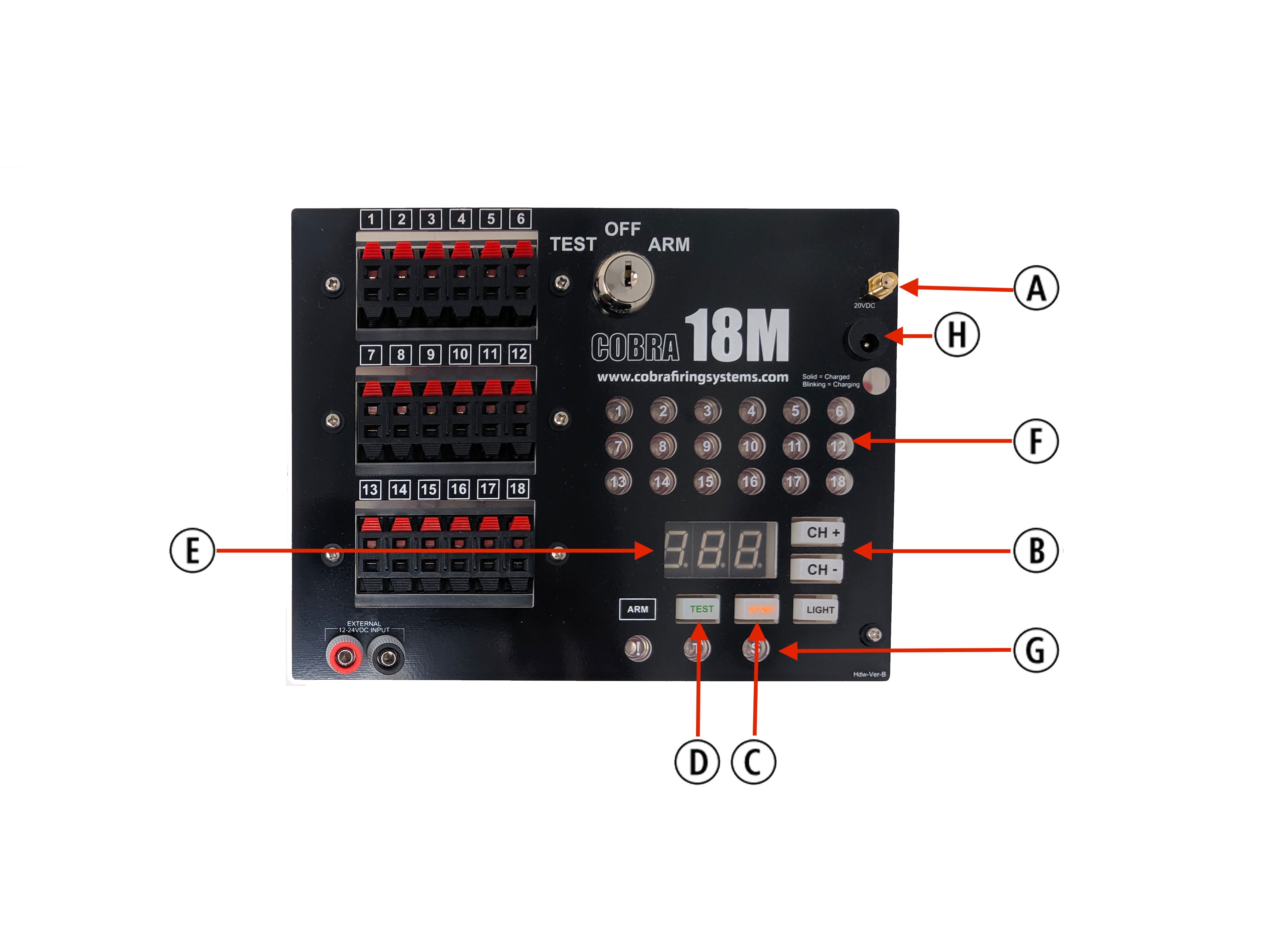 A) Antenna Connector

Connect the standard omnidirectional antenna, COBRA Booster, COBRA DISH, or a combination of the three.

B) CH+, CH- Buttons

Press and release to increment (CH+) or decrement (CH-) the channel for the selected bank.

C) SYNC Button

Used to synchronize the module to your 18R2. Also used to place the module into Program Mode when performing firmware updates.

D) TEST Button

Used to test continuity locally on the module.

E) Main Display

Displays the module's battery life, address, channel, and signal strength. See Power On & Startup-Sequence.

F) Cue LEDs

Display the module's continuity.

G) ARM, TEST, and SYNC LED

The ARM, TEST, and SYNC LED indicators.

H) Charge Port and Charge LED Indicator

Only use a COBRA charger when charging a module. The charge LED indicator blinks when charging and is solid red when fully charged. Charge time is 4- 6 hours from P0 to P9; do not use the module in a live show when the charger is plugged in.