COBRA Show creator has two branches that users can access. The main branch also referred to as production (https://cobrashowcreator.com), is the stable release version of COBRA Show Creator. This is the version most users will use and it will be more stable and you will run into fewer issues. The other branch is the BETA branch (https://beta.cobrashowcreator.com). This branch allows users to test new features before they get released to the production version. Having users use the BETA branch and find bugs help speed up the release of new features to the production/stable branch.
NOTE: The BETA branch may contain bugs. If you experience any bugs, especially on the BETA branch, file a bug report from the help screen in the left sidebar.
COBRA Show Creator should auto-update when there is a new version available, however, this is not always the case. You can check if you are on the latest version by going into the help/about section from the left sidebar. In the center of the about panel will be what version of COBRA Show Creator you are using as well as its build number. You can compare your version and build numbers to the latest releases below.
NOTE: If you notice you are running an older version of COBRA Show Creator, please contact us at help@cobrafiringsystems.com for assistance.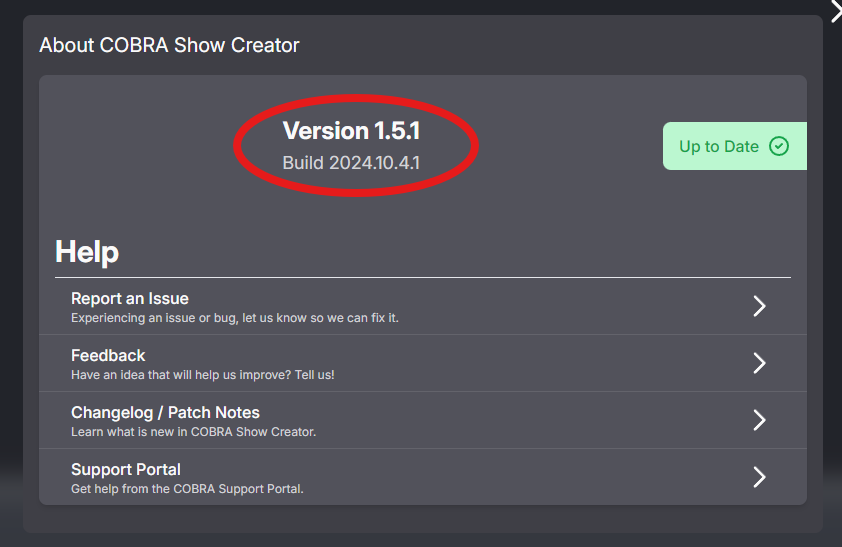 live versions of COBRA Show Creator stable and beta branches