Script comments are used to provide notations within your script that display as rows within COBRA Show Creator and the COBRA Control Panel. These comments can be entered in the script using COBRA Show Creator or Excel.
COBRA Show Creator
Step 1: To add comments to an event, right-click on the event and click Make Comment.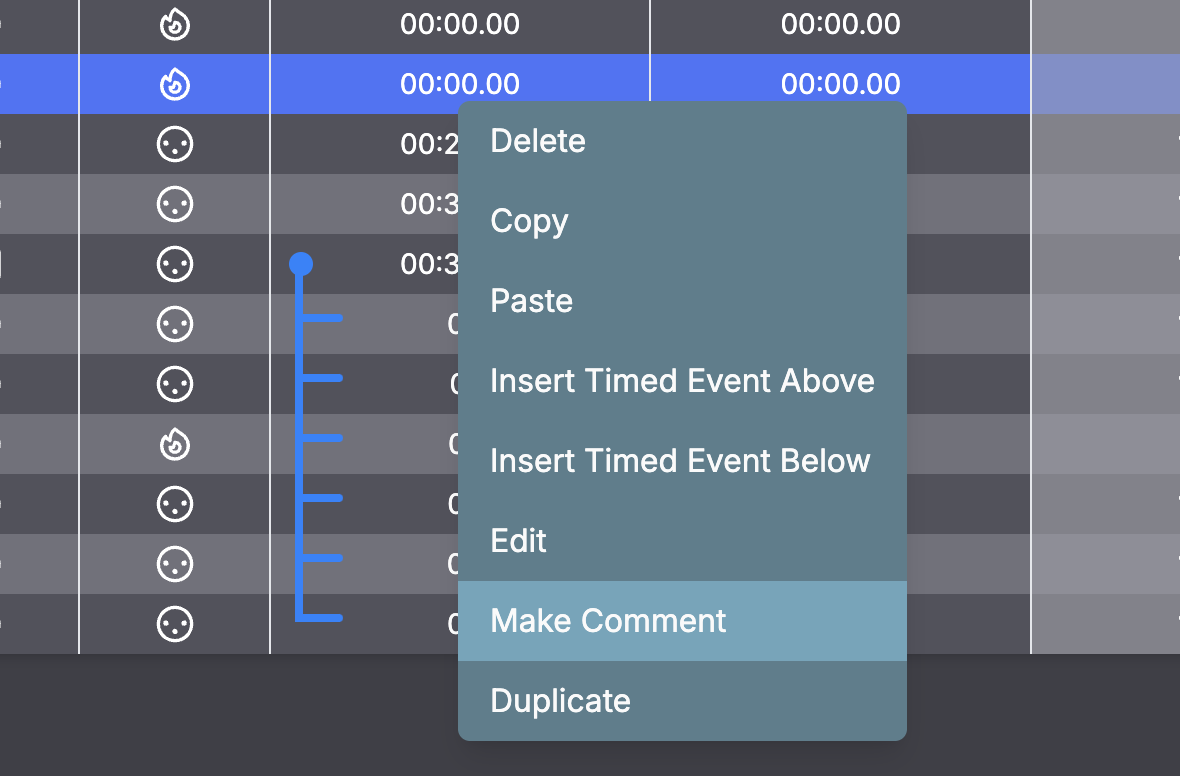 Step 2: Once added, click on the description to the right of the word COMMENT to edit the comment.

Once added, the comment displays in green within your script.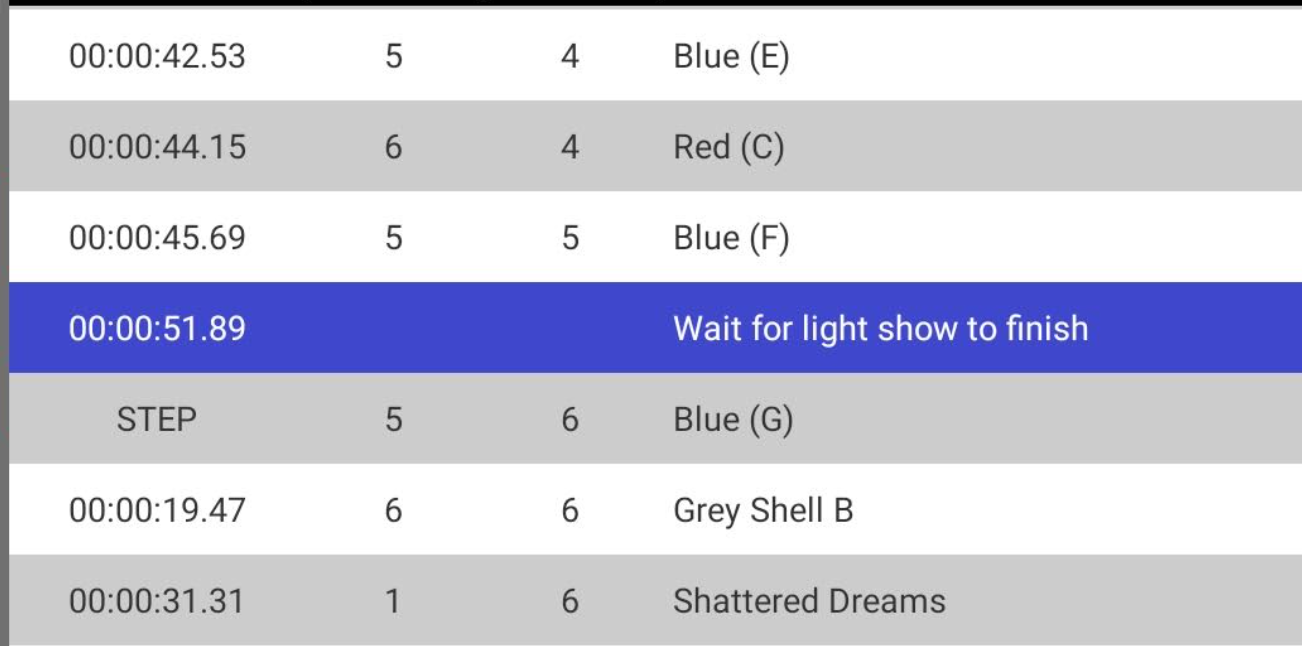 Excel
When scripting with Excel, script comments are to be entered into column D of the script file. In order for the comments to be displayed where they are placed in the script, you will also enter a comment event time. The comment time is to be entered into column A.

If you are using the COBRA Control Panel, the comment will appear in the script in the Show Controls section.