If you have forgotten your COBRA Portal Account Login information, follow the steps below to have your password reset:Go to portal.cobrafiringsystems.com.
1. Click on the Forgot Your Password? link below the sign-in fields.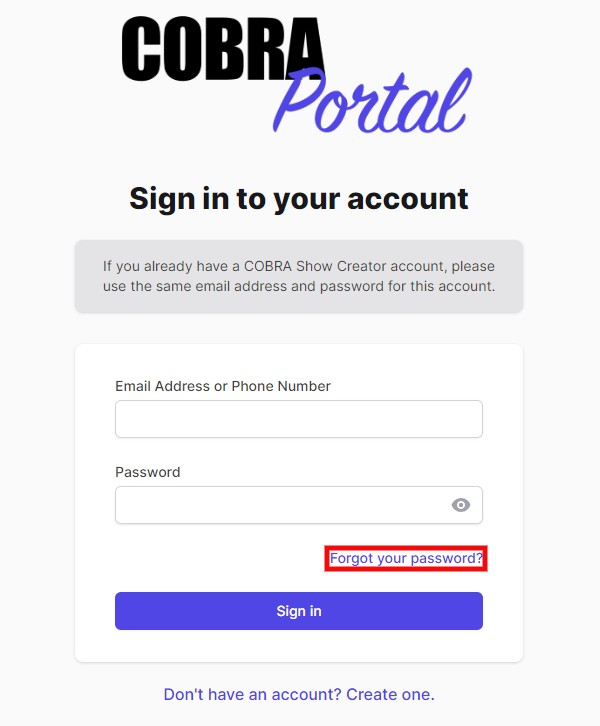 2. Enter the Email Address that your Portal Account is associated with. If you have forgotten the Email Address used, contact COBRA Support at help@cobrafiringsystems.com, over the phone at 518-741-4300, or use the Live Chat on cobrafiringsystems.com / COBRA Show Creator.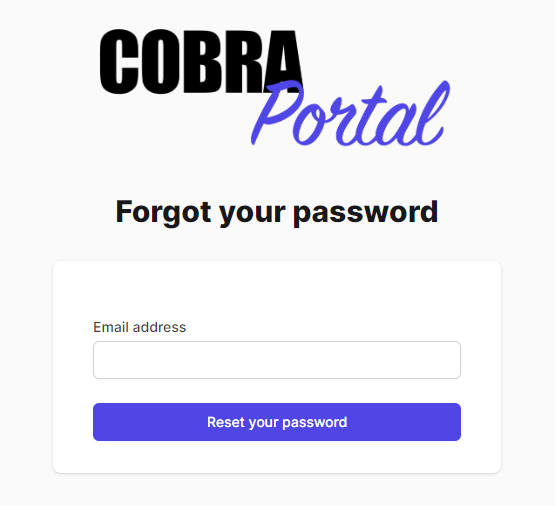 3. You will receive an email to the address given with a link to Reset your Password.