This guide can be used for installing the COBRA DMX upgrade, replacing a damaged Pro-Adapt Plate, or changing the igniter connection style on your firing module.
Materials Needed:
Phillips Head Screwdriver
Step-By-Step
1. Detach the SMA Antenna Connector from the Module.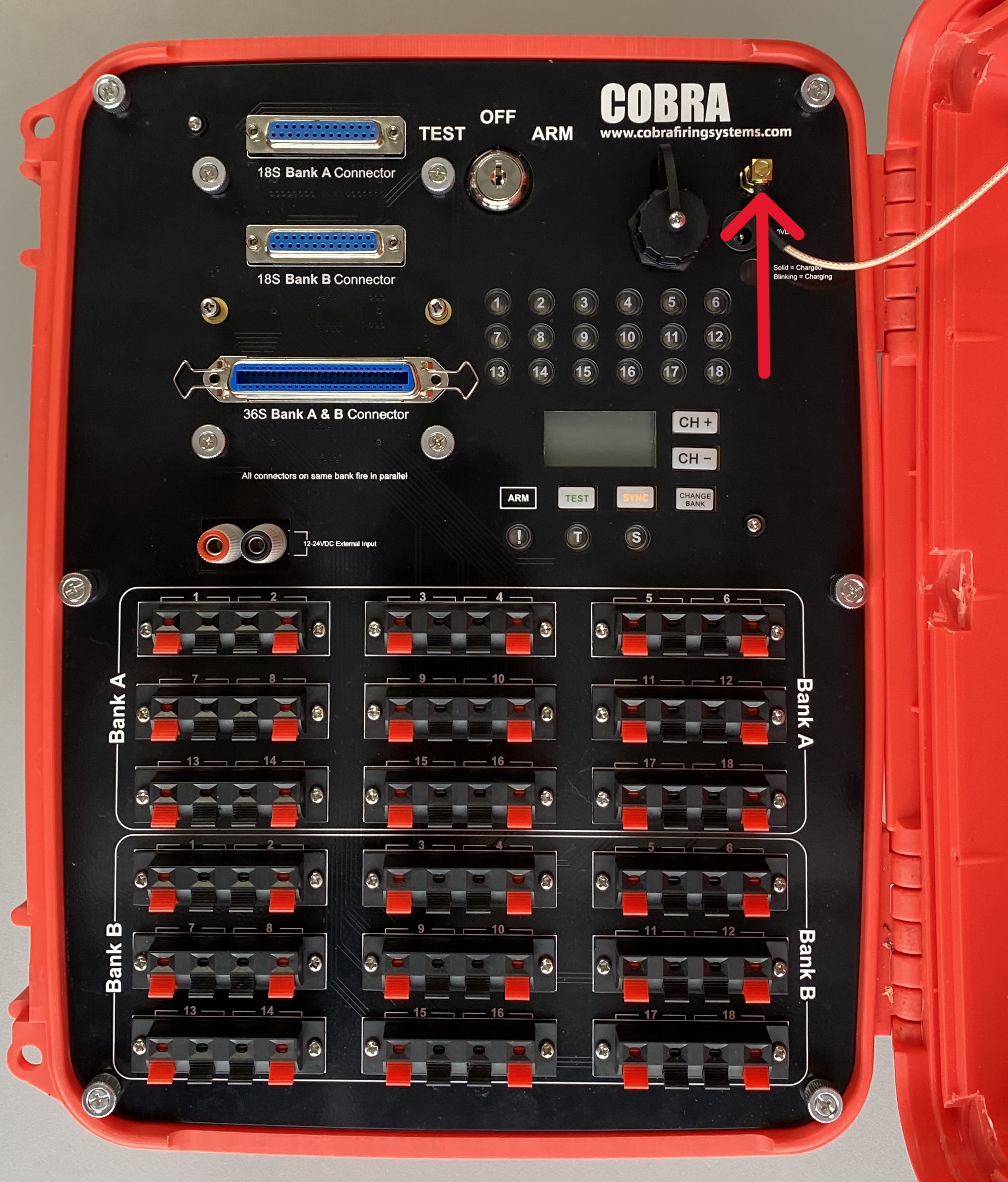 2. Use a Phillips head screwdriver to remove the six Captive Panel Screws that secure the Pro-Adapt Plate in the Armored Case. With these screws removed, you can take the Firing Module and Pro-Adapt Plate out of the Armored Case.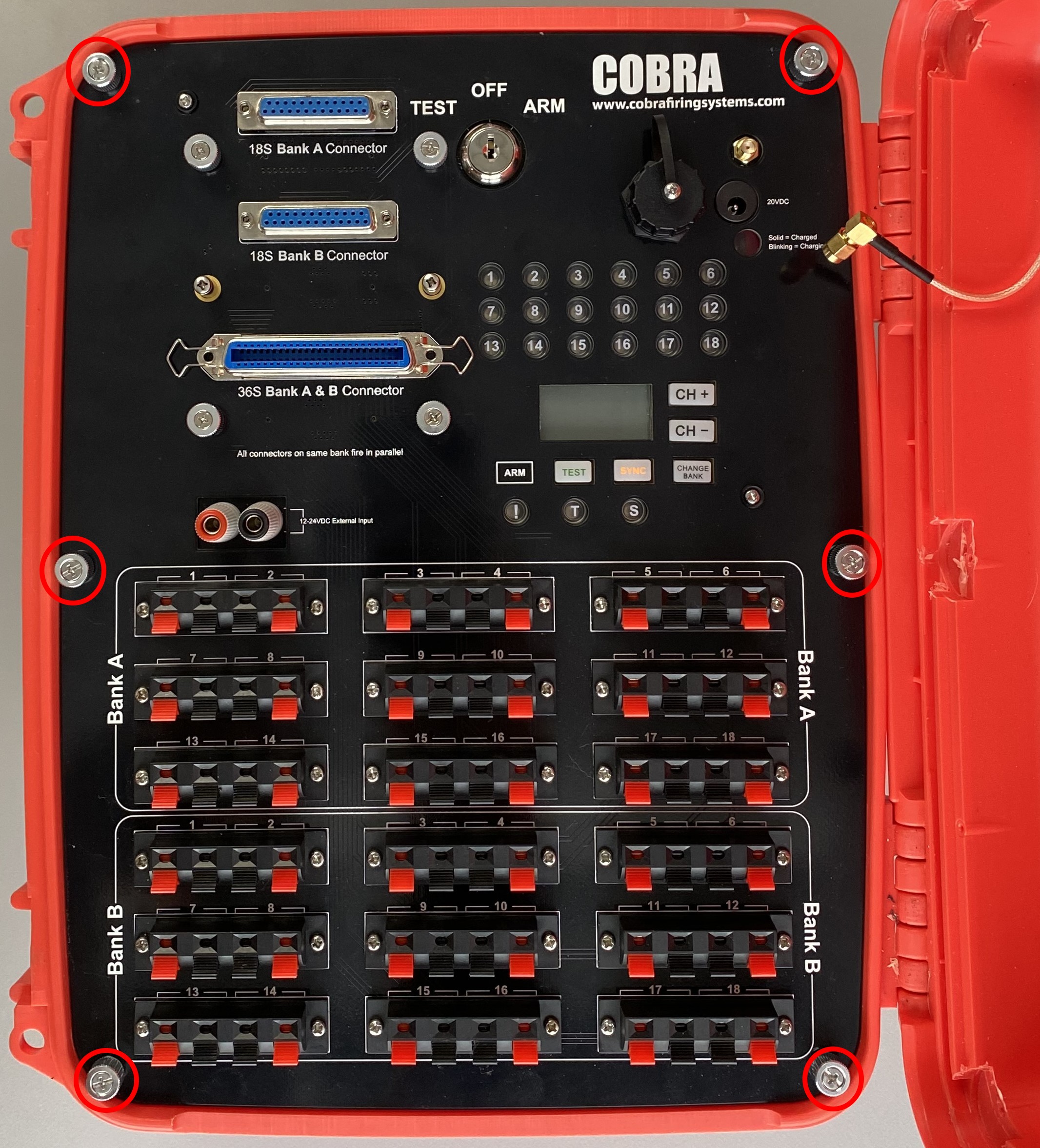 3. Unscrew the Nut that holds the cap on the USB Port, then remove the cap.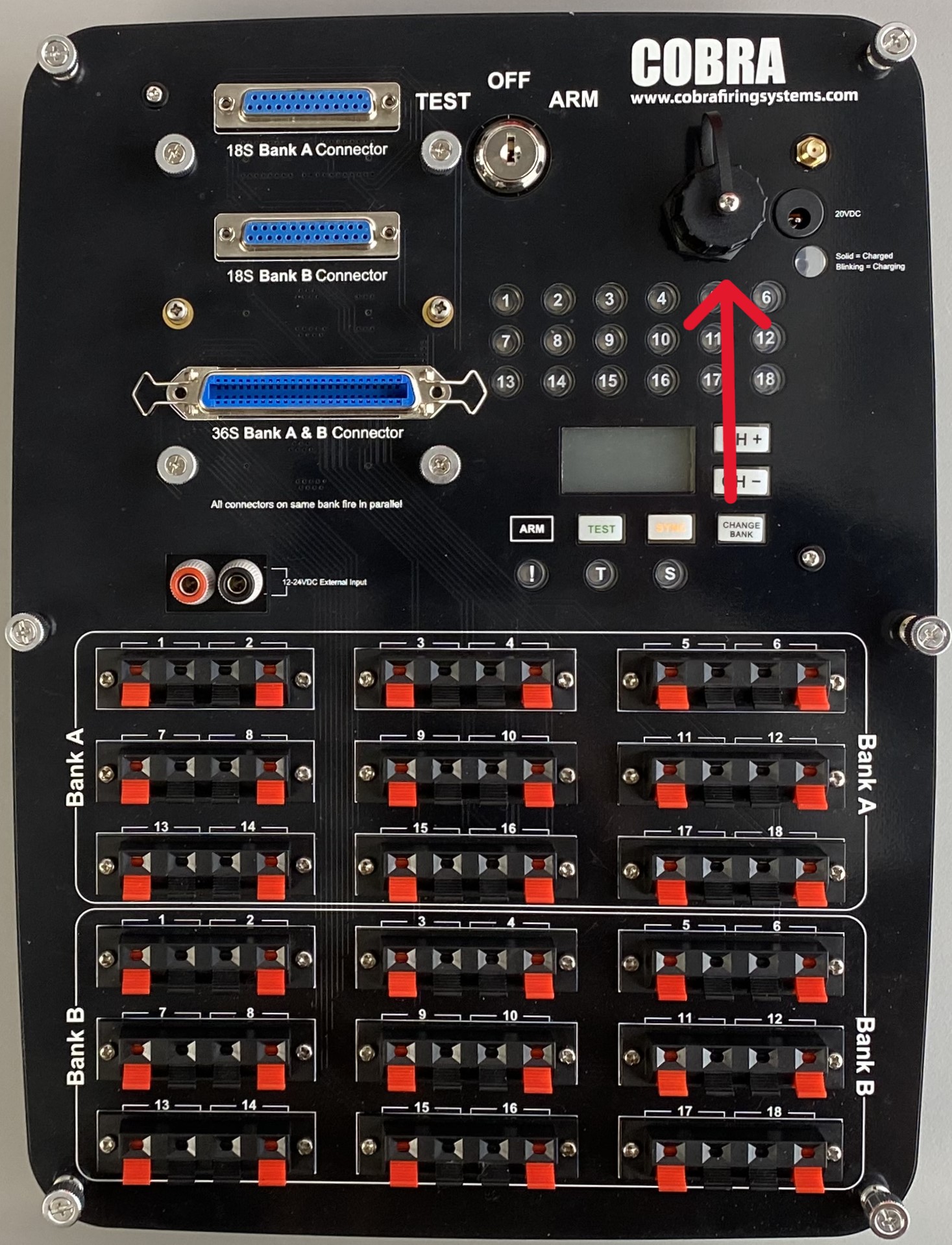 4. Take out the two Phillips screws located at the corners of the connected Firing Module, and then unscrew the four internal Captive Panel Screws.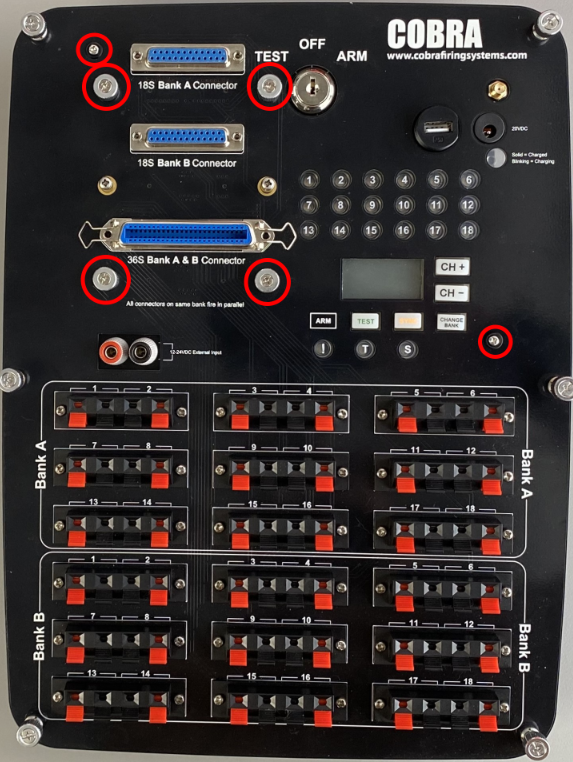 5. To remove the Pro-Adapt Plate, push the External Power Posts and Keyswitch while gently pulling up on the Pro-Adapt Plate. The Plate should come off, leaving you with just the COBRA 36M/72M Firing Module.