If you need to perform a factory reset on your tablet, or if you've acquired a new device, you can request to reset the activation code for the Control Panel. This will allow you to activate the Control Panel software on your device.
Steps to Request a License Key Transfer:
Log In: Navigate to portal.cobrafiringsystems.com and log in with your credentials.


Access Subscriptions: Once logged in, scroll down and locate the "Subscriptions" section.
Initiate Reset: Find the code you wish to reset and click on "Reset Device" next to it. If the code is not available for immediate reset, you will see "Request device reset".

Tip: If you have multiple Control Panel activation keys, you can click on the pencil icon next to each code to assign a unique name to it. This makes identification easier.



Confirm Reset: A prompt will appear. Click on "Yes, request reset."


Confirmation: After completing the above steps, you should see a message indicating "Reset Request Accepted."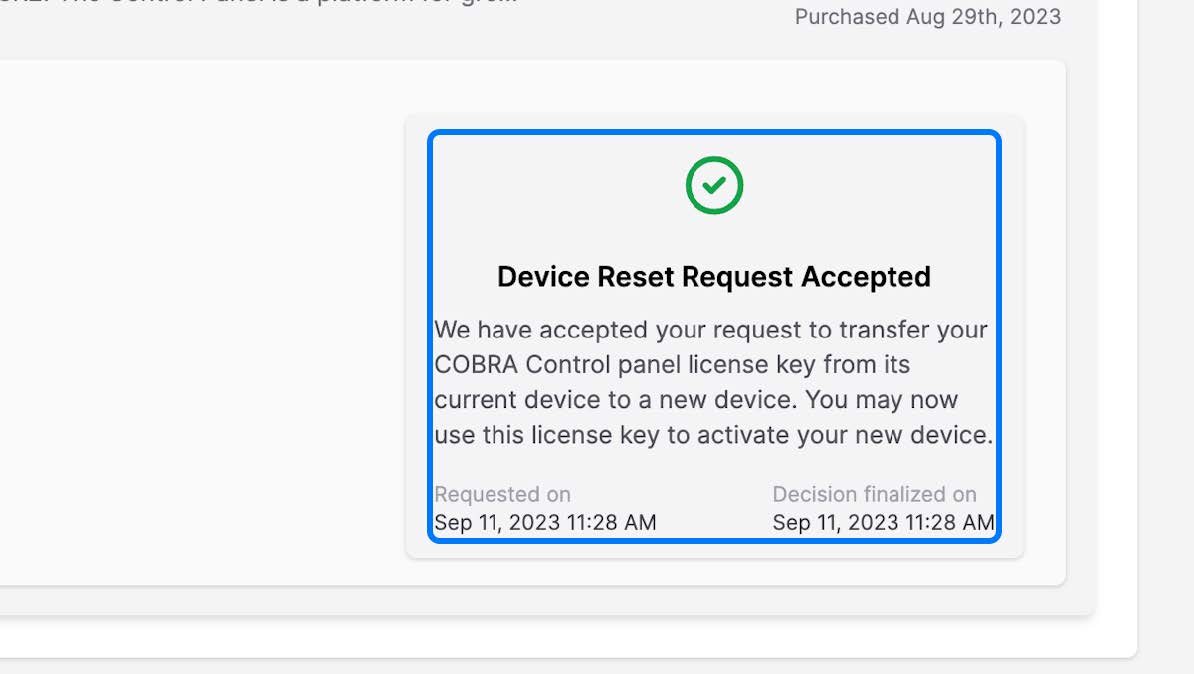 Note:
If your reset isn't approved immediately, our COBRA support team will get in touch with you for further assistance.
If you can't locate your code in your support account, it might be a legacy key. In such cases, please email your license key to help@cobrafiringsystems.com for a reset.