If you have forgotten your Password to your COBRA Webstore Account, follow these steps to reset your Password:
1. Go to cobrafiringsystems.com.
2. Click on the My Account link at the top of the page.

3. Click on the Forgot Password? link.

4. Enter the email address that is used for your COBRA Webstore Account, and click Submit.

5. You will receive an email with a temporary password that can be used to log in.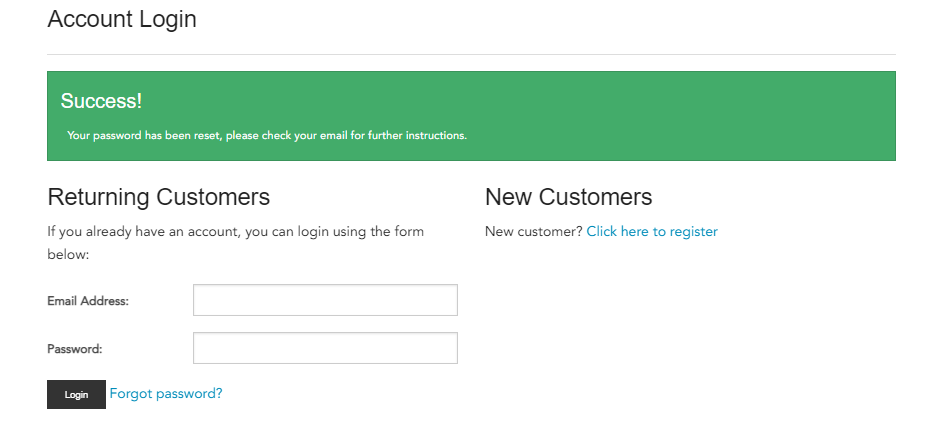 You can change this Password by logging in with the temporary Password, going back to the My Account page, and clicking on Change Password.