Depending on when your device was manufactured, you may have one of two types of internal antenna cables. The internal antenna is the antenna that connects the device's transceiver to the enclosure, allowing you to connect the Omni directional antenna to your COBRA 18R2, 18M, 36M/72M, or Audio Box.
Depending on your device's hardware type, the internal antenna used will differ.
Red - 18R2/18M/36M/72M Hardware B and all Audio Boxes
Blue - 36/72M Hardware A
Purple - 18R2 Hardware A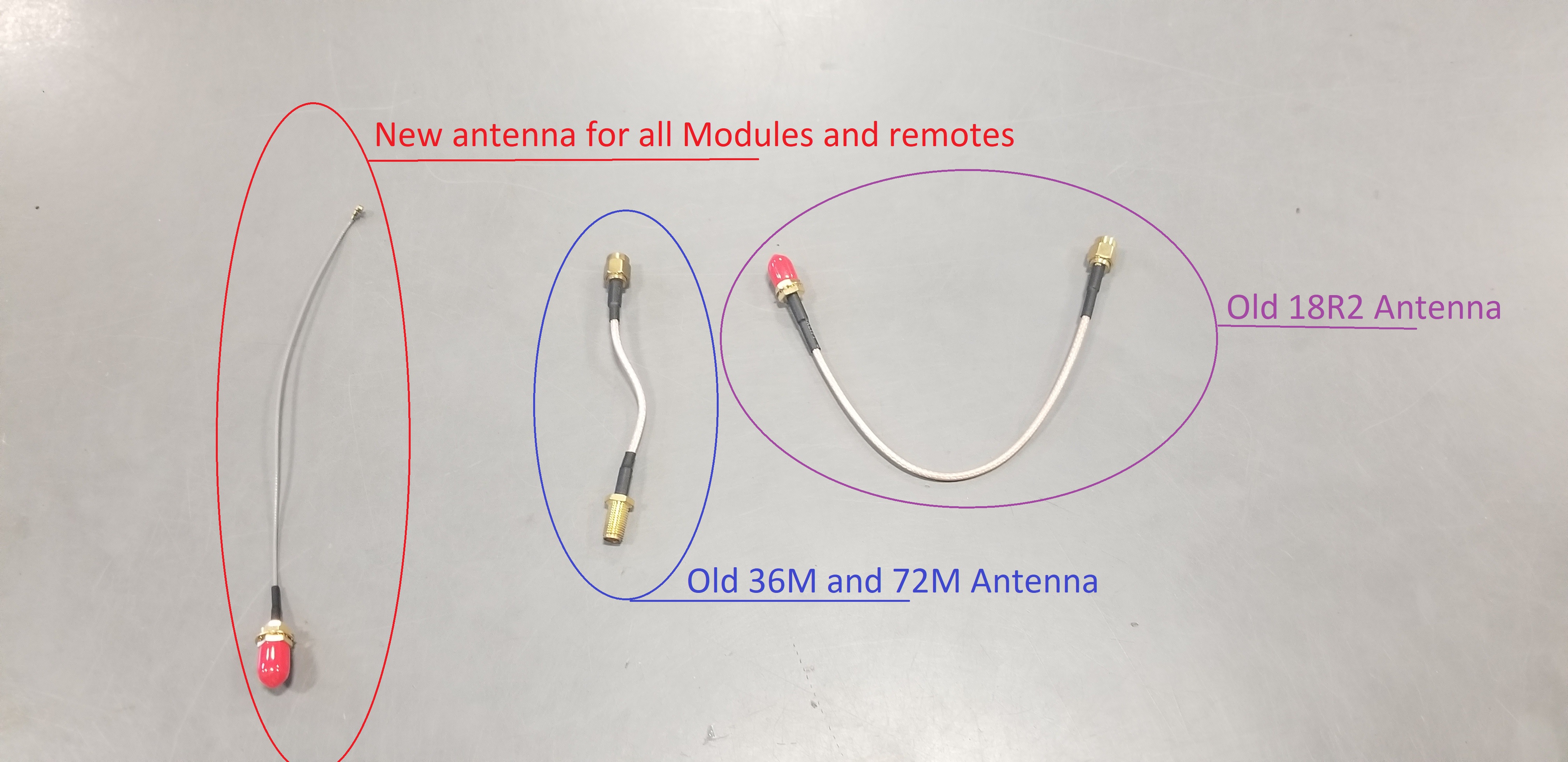 **In the event you've had your transceiver replaced by COBRA, please verify the internal antenna you have with the image above. If you need assistance please reach out to COBRA support.