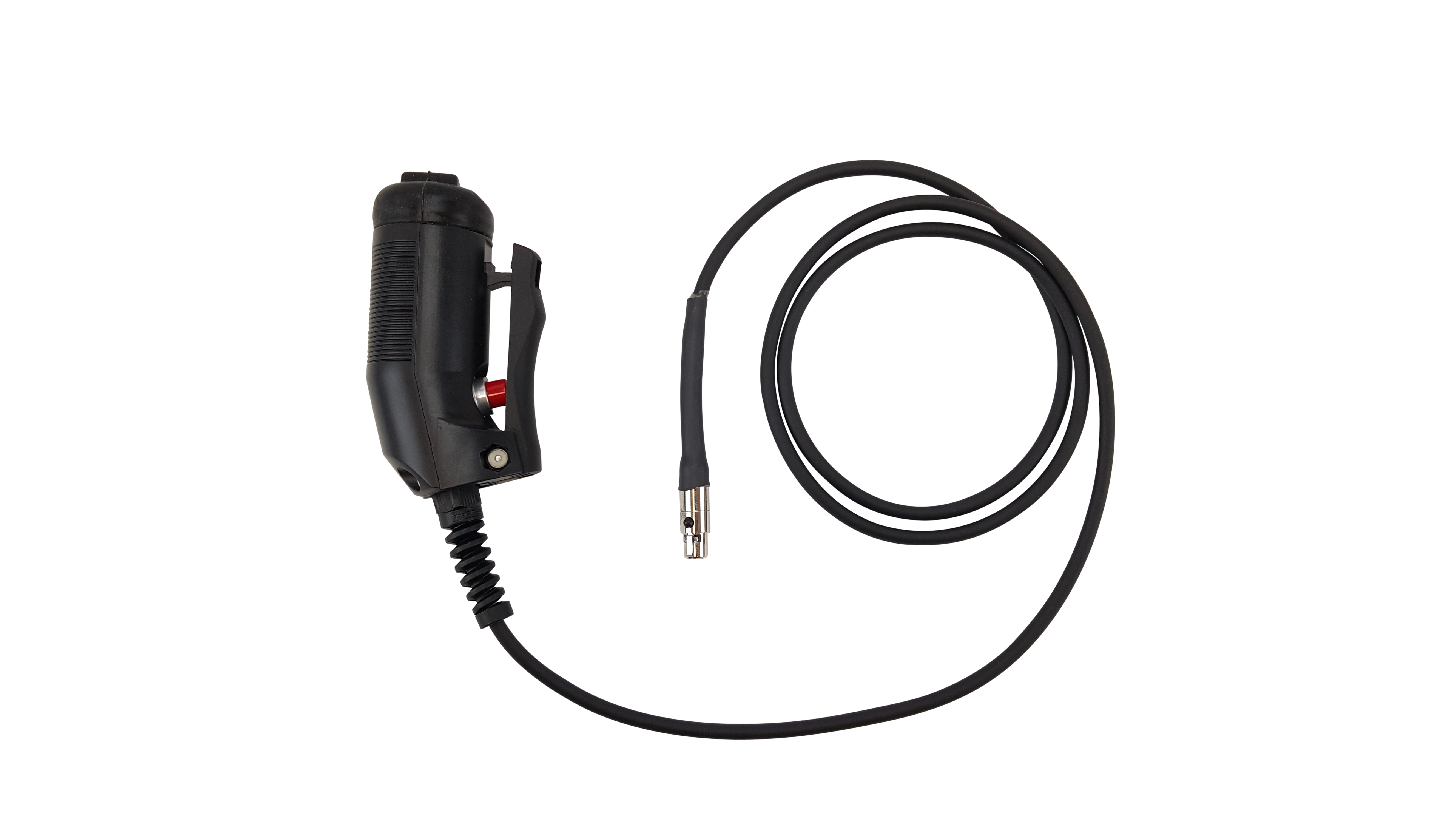 The COBRA Deadman controller is a fail-safe device that, when used in conjunction with a scripted show, will stop the show from firing if the operator becomes incapacitated.
While using the Deadman accessory the display operator must hold down the controller's trigger to allow the COBRA 18R2 to fire the show. If that trigger is released, the show is stopped.
While the ability to stop the show if something happens to the operator is the primary objective of the device, the Dead Man controller does have other features.
Some of the other features of the device are the integrated step and alternate button. The step button will allow you to control a step-based script, or use the basic step feature of the 18R2 to fire a cue via the Deadman controller. The Deadman controller alternate button will allow you to fire your scripted alternate from the device.
Some customers have also used the Dead Man in custom applications to control things like a TNT plunger.