COBRA Show Creator has switched from using License keys to an auto-renewable subscription system. All currently active and previously purchased license keys will continue to work. Once your license key has expired you will need to switch over to the new subscription system. You can find more info here.
COBRA Show Creator software licenses last for 1 year. As the end approaches COBRA will send you an email 30 and 15 days before your license code is about to expire. You will also see in-app notifications that your subscription is coming to an end. At that point, you will need to renew/purchase another license in order to continue using COBRA Show Creator.
In the event you have not logged in to Show Creator or have missed the email to renew your subscription, your account data will not be lost. Simply purchase the new activation code and you will be able to continue using the software as you did before.
If you are adding a new activation code and still have an active subscription you can add additional activation codes from the preferences screen. Click PREFERENCES and scroll down to ACTIVATE ADDITIONAL LICENSE KEY. 
Additional codes will be added to the already active subscription.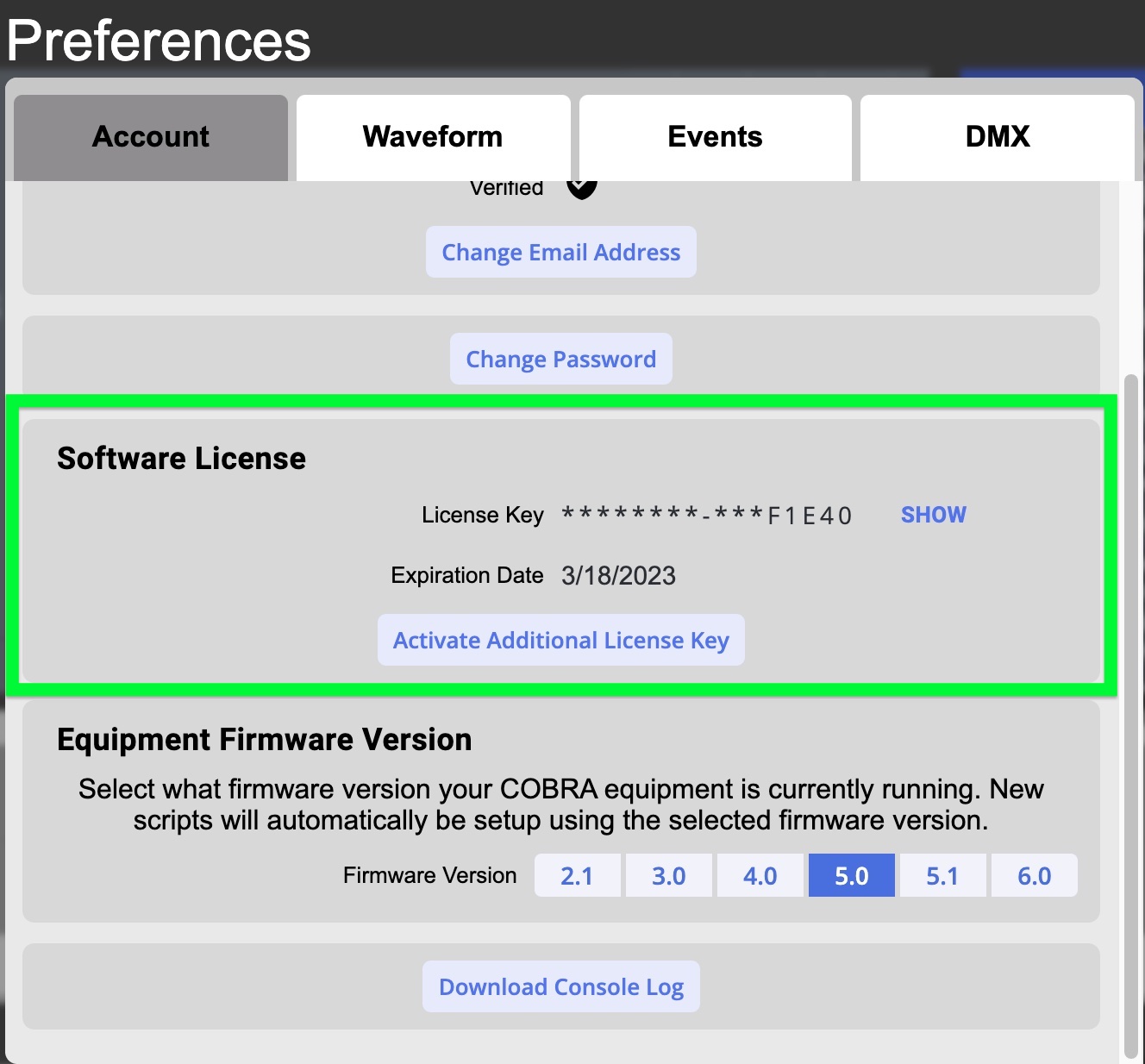 License keys can be purchased from cobrafiringsystems.com/showcreator