COBRA continuously updates the Control Panel program to offer new features and fix software bugs. To ensure you are running the most recent version you can access the version number from the program running on your Android tablet. For more details on the current version of Control Panel and its features please see the Control Panel Versions support document.
Step 1: Tap on the 3 bars in the Top Left Corner of the screen, to open up the application menu.

Step 2: Tap on the 'More...' option to open up the additional options in the menu.

Step 3: Tap on the 'About' option, which will bring up a window that lists your Device Type, the firmware on your 18R2, as well as your Control Panel Version, and UI Classification.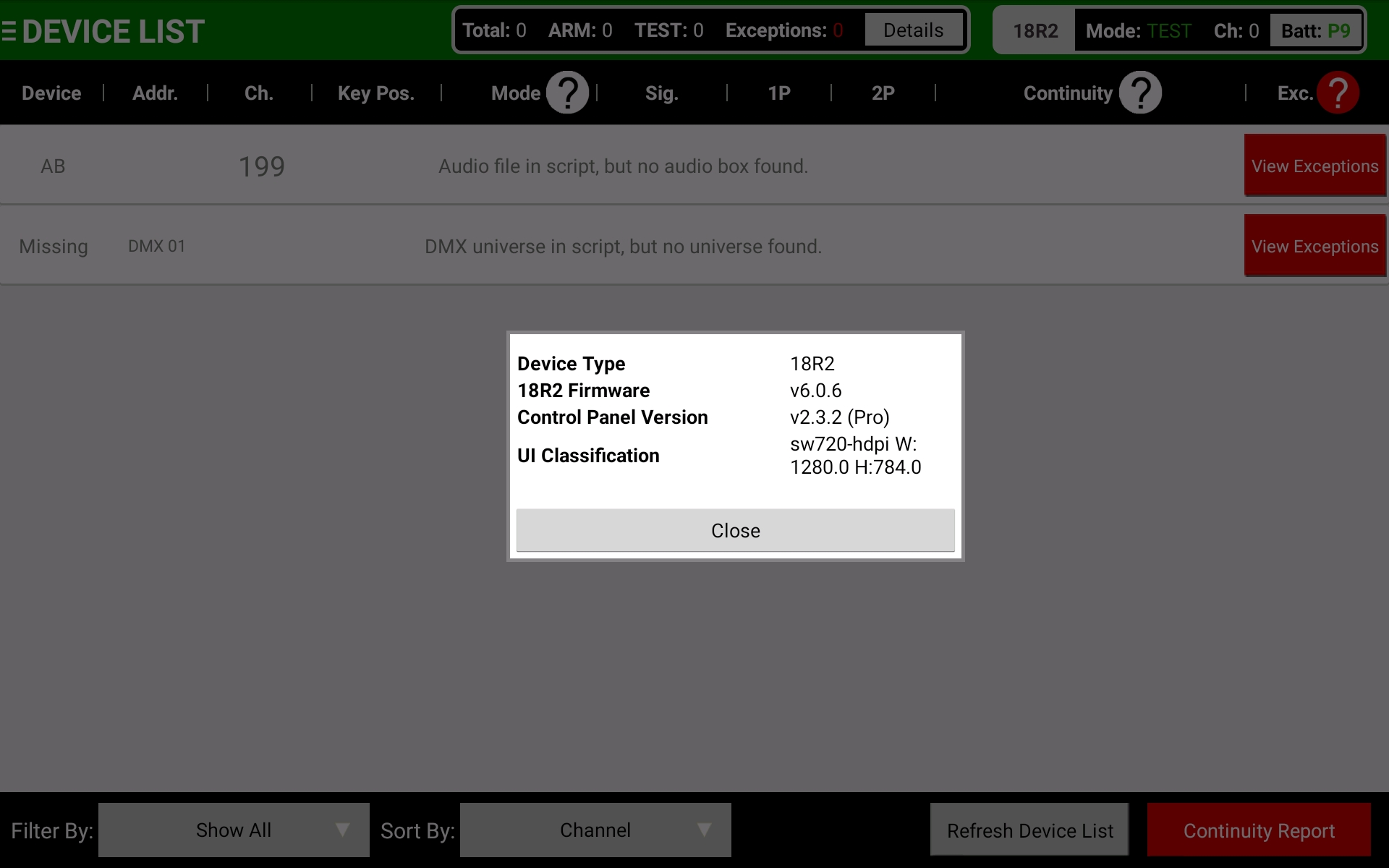 If you need any further support please contact help@cobrafiringsystems.com.