The 6M uses a DB9 connection to accept the optional cue blocks and DB9 adapters. One option is the RJ45 DB9 cable. This adapter converts the DB9 port to an RJ45 receptacle. This will then accept a CAT5, or CAT6 cable. We recommend CAT6 due to the lower gauge (AWG), which allows for longer cable runs.
The COBRA 6M also had a standard speaker wire cue block alongside a COBRA Quickplug cue block.
Please find the pin mapping below for the DB9 connection: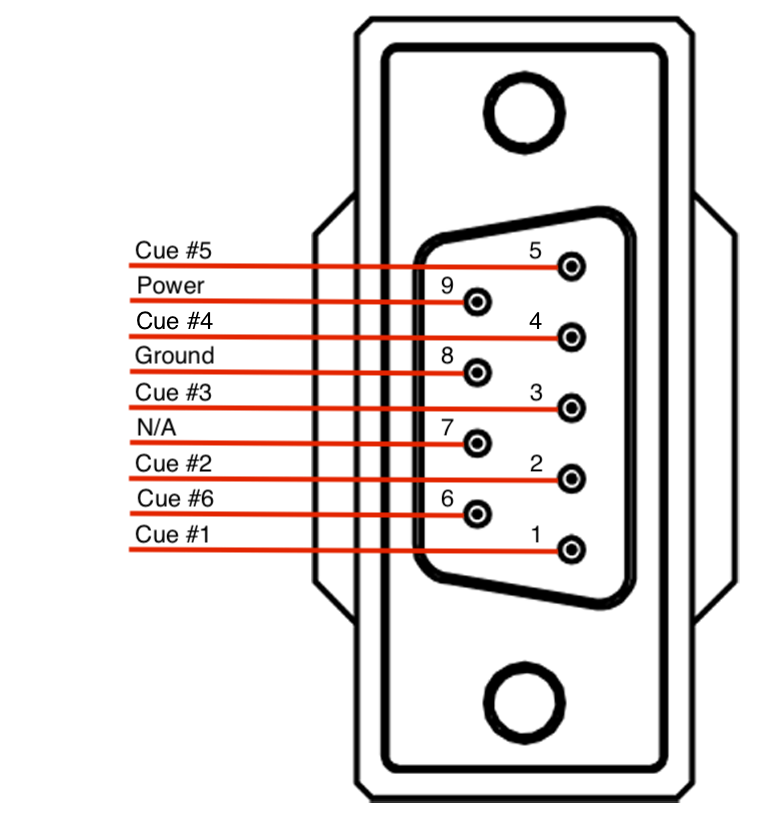 For more information on slats, cable lengths, and the maximum number of igniters you can fire, see Continuity Clarified.