You may want to remove the faceplate from the front of your 18R2, for example, if it were to be damaged. This process is easy and should only require a Phillips head screwdriver, a 5/16" wrench, and a pair of pliers.
1. Remove the antenna from your 18R2, and remove the nut from the antenna connector.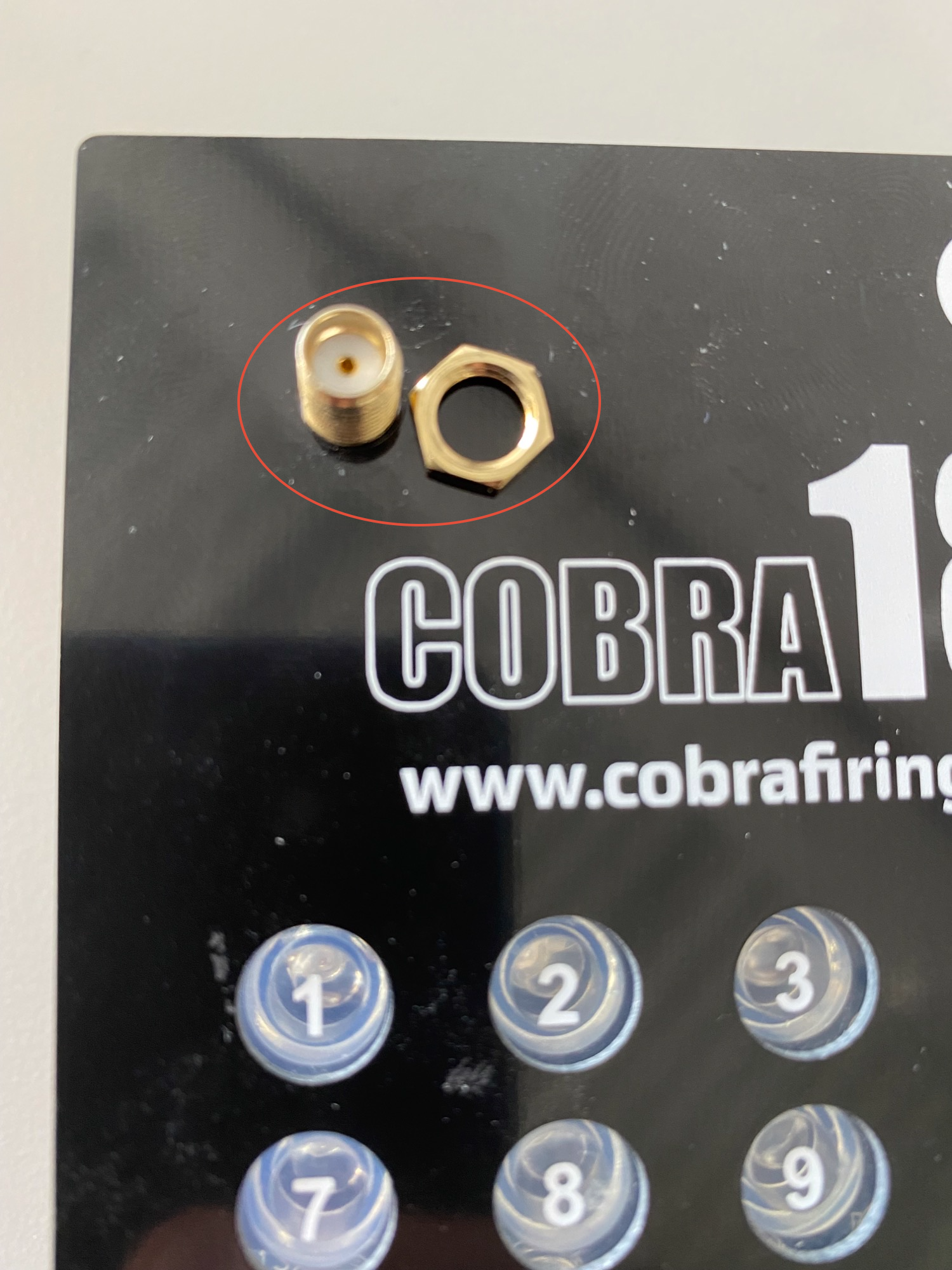 2. Remove the 4 screws from the back of the 18R2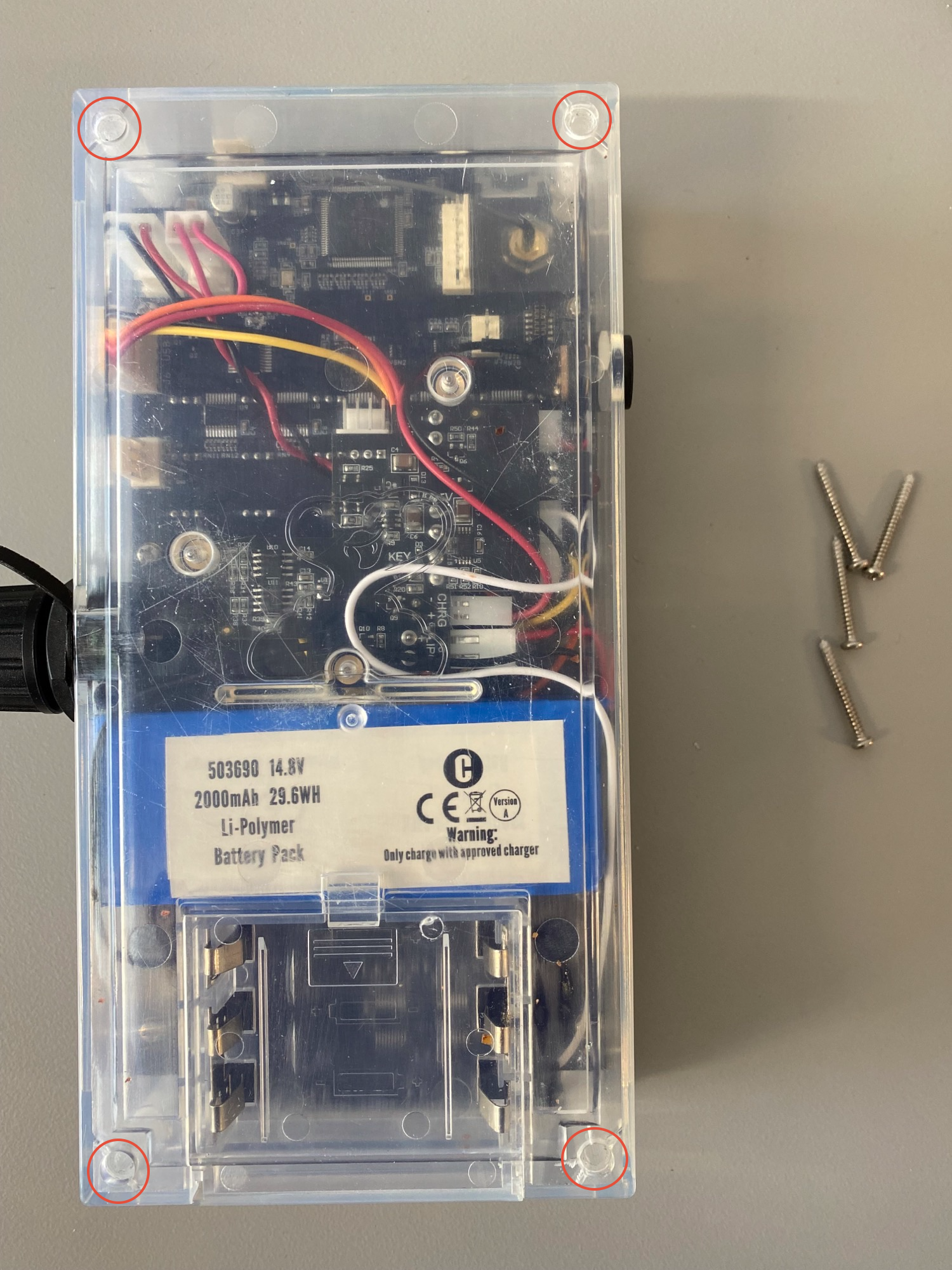 3. Disconnect the key switch Molex from the motherboard of the 18R2 and unscrew the nut from the back of the key switch. The key switch and its wires will feed through the hole on the 18R2 enclosure.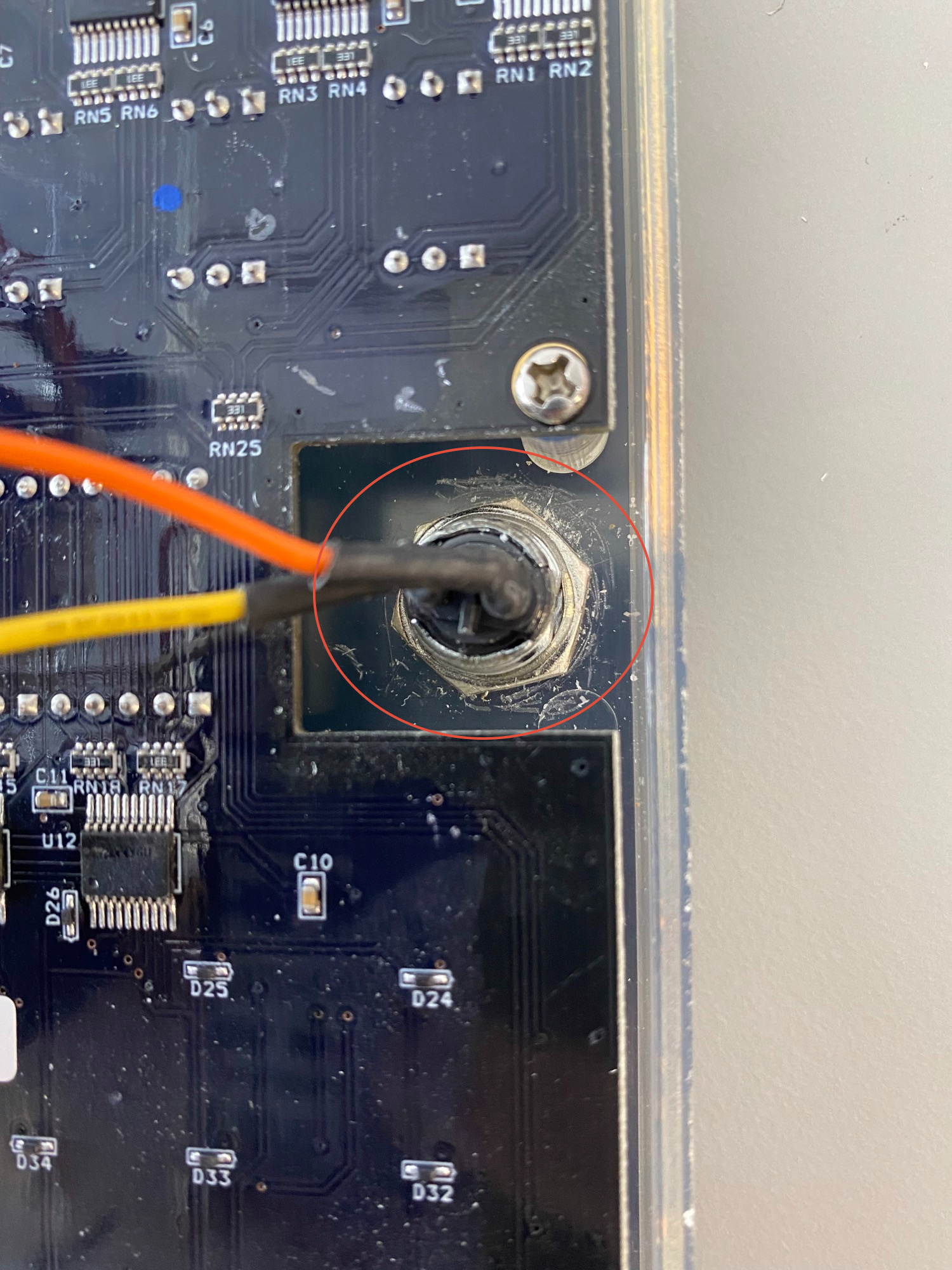 4. Remove the two screws on the front of the device and the faceplate should come free of the rest of the device.