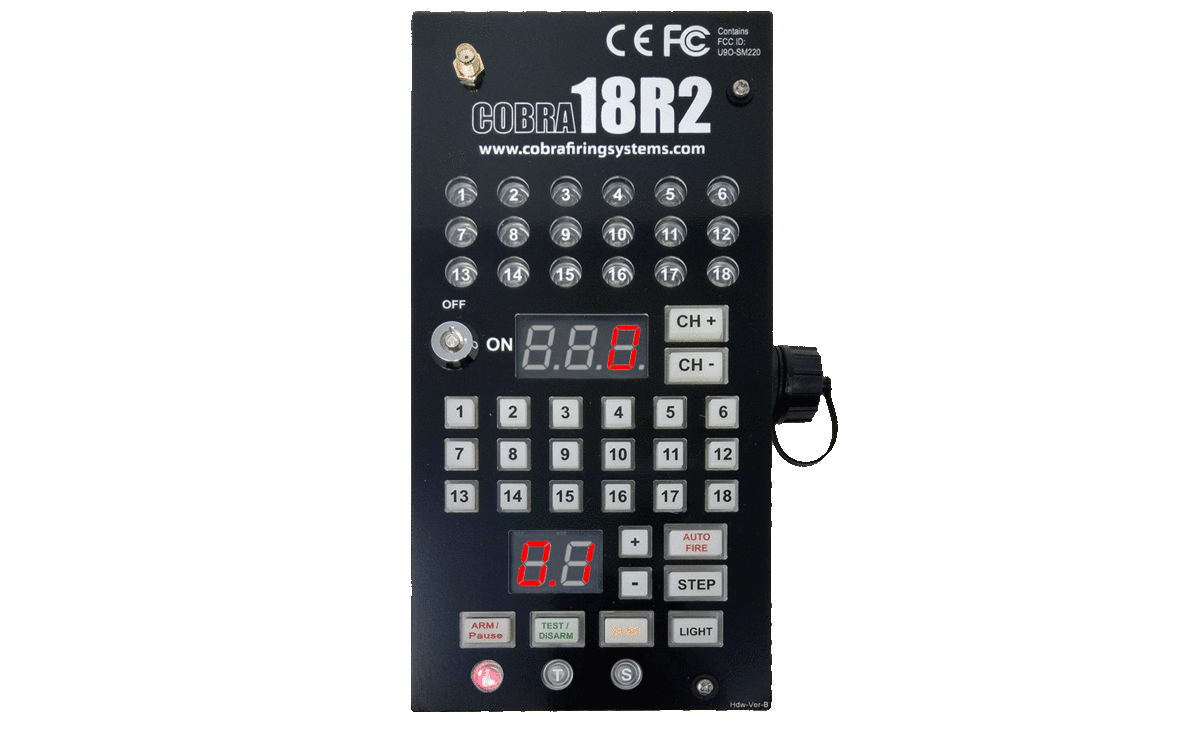 While your COBRA 18R2 controller is in the TEST position it is communicating to all firing modules that are turned on. You will see the controller display a module count in the TEST position.
This also helps your 18R2 know how many modules it should expect to be able to ARM once you go through the arming process of your COBRA wireless firing system.
Once you ARM the 18R2 it will conduct this two-way communication again to your firing modules. In the event your controller does not see the same number of modules in ARM as it did in the TEST phase the controller will continue to flash the ARM LED and indicate a module address or addresses on the upper 7-segment display.