Please find below the Quick Plug Cue Strip Installation Guide. You can choose to convert one, two, or all three of your current 18M cue strips to support Quick plugs. In addition, this cue strip adds an RJ45 ethernet port to support our 6S Slat or 6S Quickplug Slat. Installation is easy and quick, only a Screwdriver is required.
Parts Included
Each quick plug cue strip contains the following parts:
1 x Quick Plug Cue Strip
1 x Vertical Adapter Board
2 x 1/2" Screws
2 x Stand Offs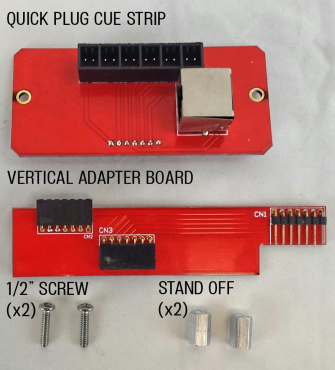 Assembly Kit Orientation
Please note the orientation of each quick plug cue strip:
CN2

on Quick Plug Cue Strip connects to

CN3

on Vertical Adapter Board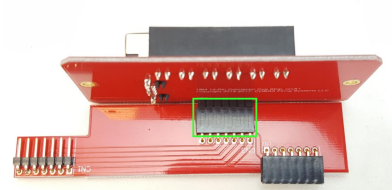 Step-By-Step
1. Install the first quick plug cue strip assembly with the black terminal gasket in between the enclosure and the cue strip.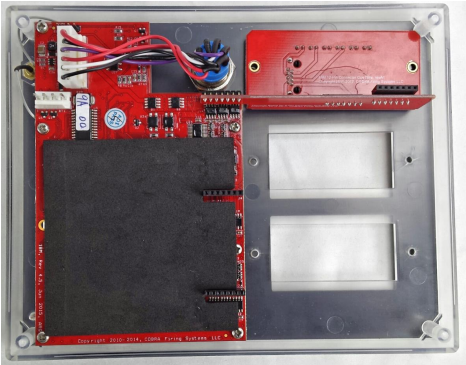 2. Insert Screw from the front, and install standoff.
Insert 1/2" screw with the nylon washer.
While holding the screw in place, fasten the standoff from the back side.
Screw on the standoff until hand tight, do not over-tighten.
Repeat this step for the other screw.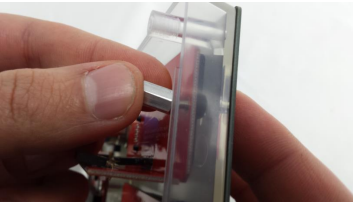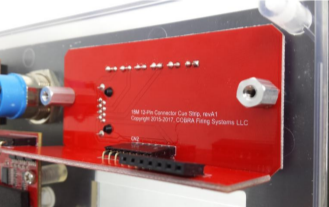 3. Connect remaining Quick Plug Cue Strips.
If you are installing three banks of quick plug cue strips, please install the remaining quick plug cue strips onto the 18M Motherboard, and install the screws and standoffs using the same method as the first.
4. Module Reassembly
Reconnect the battery harness to the 18M and align the back half of the module enclosure with the top half.

Confirm that no wires from the battery harness are pinched behind the battery compartment, or between the standoffs and the posts on the back half of the module enclosure.

Screw into place the four screws on the back half of the module enclosure.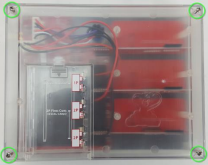 You are now finished!